Dr. Karen Shipley
Licensed Clinical Psychologist
Dr. Karen Shipley, a licensed clinical psychologist with 30 years of experience in the behavioral health field, is dedicated to raising awareness, connection, and compassion for those who receive services and those who provide services through a relational, informed approach and a sense of adventure. She divides her time between clinical practice, teaching, training and consulting across the U.S.
An experienced DBT therapist and team lead of the DBT Columbia Program, Dr. Shipley has a private practice, Drishti Consulting & Psychotherapy Services LLC, in Columbia, Missouri, where she provides therapy services and consultation for both adolescent and adult populations. Also, Dr. Shipley is a Clinical Consultant for Burrell Behavioral Health, the Director of Diversity and Inclusion for the National Psychology Training Consortium in Missouri, and an Adjunct Faculty member of Pacifica Graduate Institute in Carpinteria, California. She specializes in the treatment of pervasive emotion dysregulation, chronic suicidality, self-harm and risk behaviors, eating disorders, trauma, and grief and loss. Dr. Shipley offers an authentic and open style to invite ongoing growth amongst individuals, groups, programs, and agencies.
​​​​Aubrey Neal
Dietician/fitpro/educator
Aubrey is a registered dietitian, certified lifestyle coach and diabetes educator with a passion for disease prevention and metabolic health. With a bachelor's in food science and a master's degree in personalized nutrition,

Aubrey believes food is all about intention and balance. Life is too short for fad diets and bitter smoothies and too important not to put your health first. Nutrition isn't one size fits all, and it's time to figure out what really works to support the best version of you!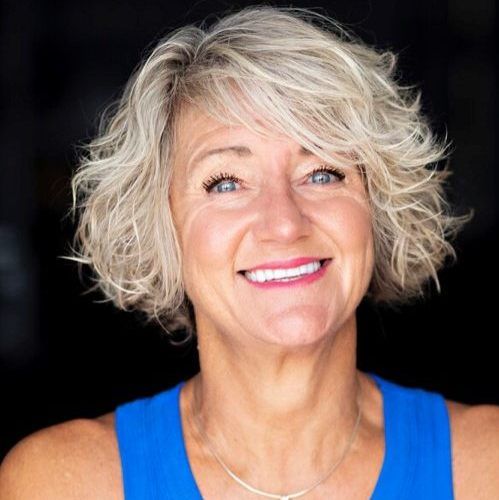 Tricia Tayrien, BS, E-RYT
Health and wellness coach/Yogi
Tricia attended college at MSU in Springfield, Missouri (Go Bears!) to embark on a degree in Health and Wellness.

Tricia holds a Certification as a Personal Trainer, Registered Experienced Yoga Teacher ,Life and Mindset Coach.

She helps clients embark on a journey to soul satisfying success by guiding them to connect mind, body and spirit for optimal health and wellness as a Mindset Coach for a functional medicine practice in Kansas City,Mo.
When she's not coaching you'll find her on a yoga mat guiding others to connect body and breath.

Tricia enjoys dancing, cooking, hiking, knitting, reading, SUP, yoga and trying new things in life with her husband, kids and grandkids.